See on Scoop.it - Public Relations & Social PR Insight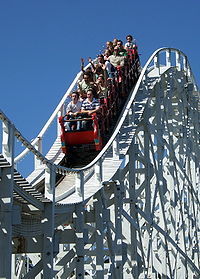 Recent changes to Facebook's EdgeRank algorithm have many brands questioning their investment in this media. How will content marketing strategies change?
…So while the use of Facebook for individuals is still free (and always will be?), this recent coup by Facebook has ruffled quite a few feathers for brands active on the network. Sure, Facebook has since introduced the new "pages" feed on the left hand-side navigation bar, but will it be enough? Following my most recent post, How to get Facebook engagement… without having to pay for it? some folks commented how this kind of change suddenly makes Google+ more appealing. I am not convinced about this tit-for-tat approach, since brands invest where people are and like to hangout (pun intended), and this ain't happening on G+ but rather on Facebook. Nevertheless, the almighty shell of Facebook, which started showing cracks after its wobbly IPO earlier this year, is more than ever questioned by the business community. This is a good thing for brands, now reevaluating their strategies and social media tactics. Not sure it's as good for Facebook, though….
[Always useful to reflect on your social media strategies ~ Jeff]
See on fredericgonzalo.com